BY MICKEY CALLAHAN April 1, 2021 Updated April 1, 2021
It's with a heavy heart that I write of the passing of one of America's master period furniture makers, Phil Lowe. I've known Phil for over 30 years and was privileged to have worked side-by-side with him on many occasions at his workshop in Beverly, Massachusetts, as well as at many of the SAPFM conferences and presentations in which he participated.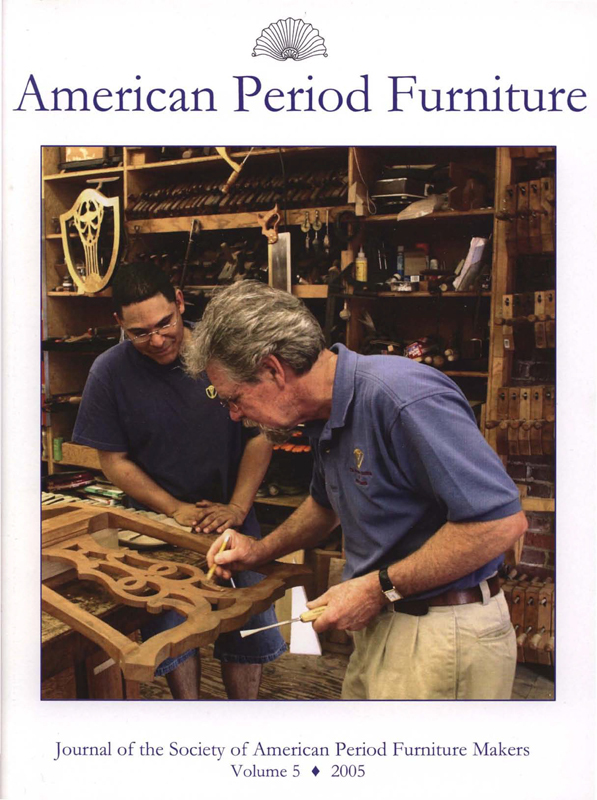 I first met Phil in 1987 while working part-time at the Woodcraft store in Woburn, Mass. I was then a student at the North Bennet Street School (NBSS) in Boston. I immediately recognized him as he came into the store as I had already felt like I knew him from watching some of his early videos produced by Fine Woodworking along with the numerous articles he had already written for the magazine. What I distinctly remember from that first meeting as I helped him look at wood-turning tools was his very friendly and appreciative mannerisms. I took the opportunity to tell him how much I enjoyed his videos and articles and mentioned that I was attending NBSS. Knowing that he spent time at NBSS as a student and instructor there, I spent some time talking with him about woodworking in general. In that brief encounter I could see how passionate he was for the craft. Little did I know at the time, that meeting would be the start of a life-long friendship.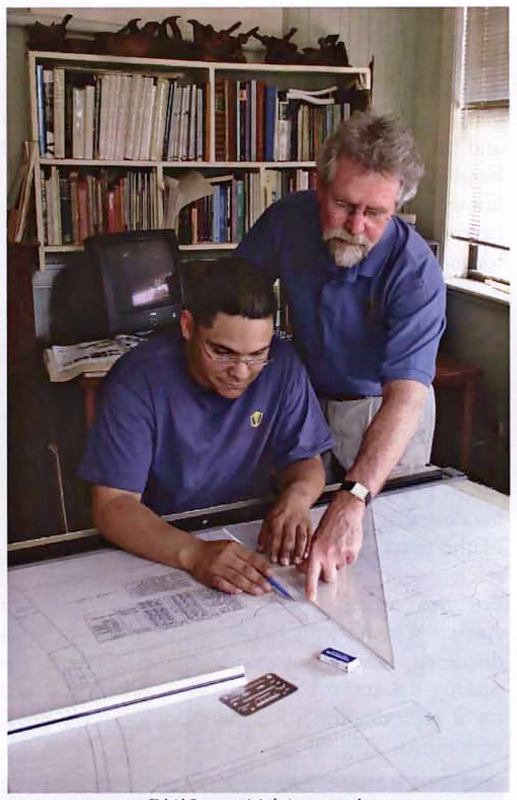 I would like to remind SAPFM members that Phil was the recipient of the Cartouche Award in 2005. In addition, I wrote an article about Phil in Vol. 5 of The Journal of the Society of American Period Furniture Makers (APF). The title of the article is "Philip C. Lowe: A Glimpse Into His Life and Work." Since I wrote that article, Phil touched many additional lives while founding and running his school, the Furniture Institute of Massachusetts, at his Beverly, Mass. location.
Having known Phil for some time, I realize it's hard to not recognize his extraordinary talent as a craftsman and teacher. However, I see so much more. He was a loving husband to his wife Sandra; as a father to Sonia and Vivian; mentor, writer, and scholar, sailor, and most of all a friend to many.
Someone once said that Phil was a pragmatist inside a teacher and I would have to agree. To prove this, I would like to repeat a quote from Phil t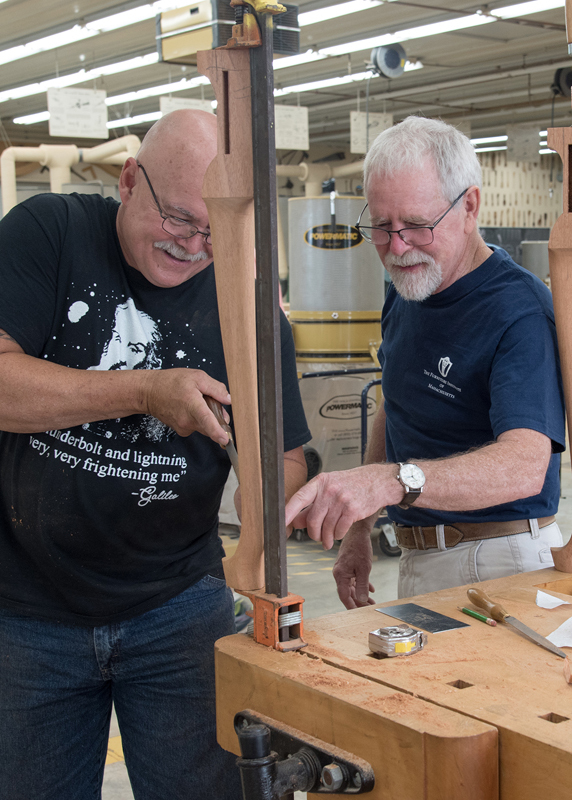 hat I used in my 2005 APF article: "When I look at a furniture masterpiece, I view it as a composition of rudimentary tasks that represent a wonderful endeavor of the human spirit; a collection of all that is simple into something that is grand."
This quote demonstrates how wise and practical a man Phil was. While working for him, I remember a client asking him to restore an antique by relief-carving a sheaf of wheat. After the client left the shop, he said to me while laughing, "I never carved a sheaf of wheat before, but how hard could it be?" That was so true of Phil. He was always up to the challenge and approached each of them with his can-do spirit and innate talent.
The pandemic of 2020/2021 has been difficult for all of us. It deprived us of being close to many of our friends and family members. It also deprived us of being close to Phil and his family while he suffered from his terminal illness. Few of us really had a chance to say thanks for his contributions to our craft or to help console and comfort his loved ones during their time of sorrow.
Phil's legacy is sure to endure because of all the lives he has touched along the way. From the students he trained to become furniture makers to those who became teachers who also passed on the knowledge and skills gained from his teaching and influence.
History will no doubt write much about Phil Lowe as we move forward. Yes, we will all miss you, Phil, but you will not be forgotten. May you rest in peace.
Editors Note: This article first appeared in the SAPFM Pins and Tails Magazine, Spring 2021