Page 1 of 5
BY DAVE HELLER April 1, 2021 Updated: April 1, 2021
This article discusses a specific aspect of making a set of not-yet-completed Bing-style Art Nouveau dining room chairs of my own design. I will write an article for SAPFM on the overall design and construction of these chairs, hopefully for the 2021 publishing cycle. Fitting the splats is the most difficult portion of the construction, and writing this article forced me to think through the construction aspects in a more analytical way than I would otherwise, which led me to an improvement in approach. I hope that you find it useful.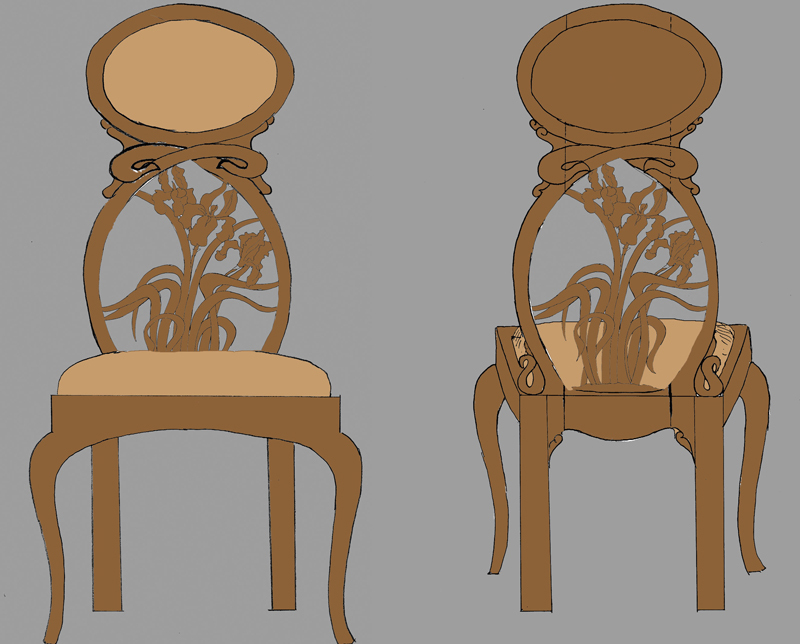 Photo 1When I designed this chair, <Photo 1> I briefly considered how I would install the splat, and thought that it could be interesting. That is not necessarily a good thing. W
Photo 2hen the customer accepted the proposal I had to think about it more seriously. I was concerned enough about this and other details of the chair to build a prototype, <Photo 2>. Overall I was pleased but the splat fitting had not gone as smoothly as I would have liked. Since I was making six of these there was considerable benefit in doing it efficiently in addition to well. This is the technique that developed:
1) Rather than having the one-piece chair rail shown, with the long curving top edge, I cut the chair rail horizontally (along the grain) to generate a flat top surface to inset the splat into. For this design, the upper surface of the chair rail is at a 14 deg angle to the back surface, which casts the splat at the correct angle to fit into the chair back. I used a sliding bevel in the chair back to mimic the splat, using the back of the chair rail as a reference surface (it is slightly concave). I set the perpendicular angle on the table saw and cut off the ears of the chair rail, which I will reattach later.

In photo 2 there is a horizontal line on the chair rail where the oval sits on top of the rectangular chair rail. That is where I made the cut. I then used a router to cut the mortise for the splat and a shallower surrounding mortise to house the edges of the splat, <photo 3>. I find this a more refined look to the joint, <photo 4>.