Thoughts on the passing of SAPFM members and friends.
Gary Warchock - February 19, 2021
Gary Thomas Warchock passed away peacefully surrounded by family on Friday, February 19, 2021.
Gary was born in Emeigh, Pennsylvania on October 25,1945 to the late Anthony and Eva Warchock. He is survived by his wife, Angela; daughters Laura (Ernest Jr.) Mazzaferri, Amy (Erik) Onifer and Kari (Ryan) Derryberry; seven grandchildren, Mandy, Ryan, Christopher, Landon, Lexi, Paxton and Payton and three sisters; Patsy Warchock, Claudia Olenchick and JoAnn Farabaugh. He received his undergraduate degree from Cleveland State University and his Masters in Hospital Administration Management from Indiana Northern.
Throughout his life he had several careers; Vice President of Facilities at St. John & St. John Westshore Hospitals, Director of General Services at University of Pittsburgh, Director of Plant Services at University School, Shaker Heights and Hunting Valley Campuses. He was the past President of Greater Cleveland Hospital Association, past President of Rotary International- Westlake Branch, Member of PORCC (Pittsburgh Oldies Records Collector's Club, Member of Mid-Ohio Boogie Club, member of WOCO (Woodworkers of Central Ohio).
He enjoyed skeet shooting, woodworking, was an avid reader of history, exercising with Silver Sneakers, listening to Doo Wop and spinning records on his Pittsburgh morning radio show- "Rock with the Chock". Gary boogied his way into heaven and will be watching down on his beloved family and friends that he held near and dear to his heart.
Philip C. Lowe - January 2021
The woodworking world has lost an Icon … Philip C Lowe.
Phil has been sharing his woodworking talent for decades and has authored many articles in the annual SAPFM Journal and Fine Woodworking Magazine. From his early days at North Bennet Street to his own Furniture Institute of Massachusetts, Phil was a consummate professional that strived to encourage students to challenge their skills and achieve fulfillment within the woodworking community.
Phil was involved in SAPFM as a visiting instructor, seminar speaker and demonstrator. His presentations were always a big hit of SAPFM midyear conferences, and he graciously hosted a Mid-year program in his own shop. As a conservator for the Peabody Essex museum, Phil was able to give our members exclusive tours of the museum furniture collection. In 2005, Phil received the Cartouche Award, the highest honor bestowed by the Society of American Period Furniture Makers.
Always the gentleman, with a great sense of humor Phil was an absolute pleasure to be around.
Thanks Phil… for all that you have done for SAPFM and the entire woodworking community. Rest assured that we will do our best to carry on the woodworking skills that you spent your life perfecting.
The SAPFM Board and members send our thoughts and prayers to Phil's family.
Michael Holden - June 22, 2020
We are very sad to announce that Michael (Mike) Holden passed away on Monday, June 22, 2020 due to the COVID-19 illness. Many of you knew Mike, as he was a passionate member of SAPFM for over 15 years, and a former Board member. He was head of the Great Lakes chapter for several years. Mike was also a key part of a small group of Great Lakes chapter members ("the chair guys") who met periodically in a basement shop to discuss period furniture making, politics, and other less important things prior to going out to lunch. The group travelled regularly to Ohio and Indiana chapter meetings, and to the Amana Iowa Hand Tool event, benefitting greatly from hours of road discussion with Mike. He was the most knowledgeable person across all subjects any of us knew, as well as a superb craftsman willing to share his understanding and methods. He also actively supported the Michigan Woodworkers Guild. Mike and his wife Becky were regular attendees at our Midyear and Williamsburg meetings.
In his passionate support of SAPFM Mike always asked the important questions and helped us all with his shared knowledge. His long term support of SAPFM and friendship to us all will be greatly missed but never forgotten.
Additional information can be found at www.dignitymemorial.com/obituaries/clinton-township-mi/michael-holden-9231507. A memorial visitation will be scheduled once COVID-19 mandates have been lifted.
Robert C. Whitley Jr. - June 1, 2020
Robert C. Whitley Jr. of Solebury Township passed away Monday, June 1, 2020, at his residence. He was 95.


Robert was the husband of the late Josephine Ann Whitley. Born in Trenton, N.J., he was the son of the late Margaret Ann and Robert C. Whitley Sr. He was a member of Solebury Trinity Episcopal Church in Solebury.

Robert was a renowned Bucks County artist and craftsman whose medium was fine woodworking. His studio was located in Solebury, Pa. Robert has numerous pieces still on permanent display in the Michener Museum in Doylestown, Pa., as well as other museums and places of interest around the country. One of the popular booklets "Treasures of Our Nation" outlines many of Robert's contributions to American History. Robert was the 2002 recipient of the SAPFM Cartouche Award, recognizing his lifetime achievements in the area of American period furniture.

He is survived by his three children, Robert C. Whitley III, Esq., Jacqueline Hover, and Abigail Whitley, as well as his six grandchildren, Robert C. Whitley IV, Justin Whitley, Austin Whitley, Abigail Gable, Allison Whitley, Juila Onesti, and his good friend, William J. Lahr IV.

In lieu of flowers, it was Robert's request that memorial contributions be made to the James A. Michener Art Museum, 138 S. Pine St., Doylestown, PA 18901 or online at michenerartmuseum.org. To send condolences to the family, please visit the funeral home's website below.

Glenville A. Jewell - October 8, 2019
It is our sad duty to report that Glen Jewell, 83, of Charleston and Lewisburg, W.Va., passed away on October 8, 2019, as result of, in his words, a medium-length affliction. Glen died of natural causes although he had survived multiple cancers. Glen was a co-founder (along with David Conley and John Goyer) of the Ohio River Valley chapter.
Glen joined the Society of American Period Furniture Makers during its inception and was Member No. 44. He was featured in our 2011 APF Journal for his Eli Terry Pillar and Scroll Shelf Clock. His shop was featured in a Oct/Nov 2008 Woodcraft Magazine article. He completed many period furniture reproductions for his family and enjoyed teaching others. That resulted in many friendships and bonds that lasted until his death. His last woodworking project was the 1820 Eli Terry clock, which appeared in our 2012 exhibit at the Connecticut Historic Society Museum in Hartford, where it was displayed alongside the original clock.
Glen's contributions to craftsmanship and his fellowship with SAPFM members will never be forgotten.
Additional information can be found in this obituary.
James C. (Jim) Altemus - September 24, 2019
We are very sad to announce that Jim Altemus passed away unexpectedly on Tuesday, September 24, 2019. Most of you knew Jim, as he was a long time passionate charter member of SAPFM (Member No. 119), former Board member, and Treasurer for many years. He was head of the Iroquois chapter and a dear friend to all of us. He and his wife Carol were regular attendees at our Midyear and Williamsburg meetings.
Jim was a prolific period furniture maker, and filled their house with beautiful projects of many forms of furniture, representing several periods and regions. After his retirement he leveraged his high skills to become a cabinet maker and gunsmith at Genesee Country Village & Museum, the largest living history museum in NY State. Jim was also a history buff, 1812 reenactor, and in recent years was helping to restore the boat, Pat II, at the Finger Lakes Boating Museum. His long term volunteer work for SAPFM, and strong fellowship with Members, was the essence of what makes SAPFM so valuable to many. He will be greatly missed but never forgotten.
Additional information and final arrangements can be found at www.johnsonkennedy.com/obituary/James-Clendenin-Altemus-Jr./Bloomfield-NY/1858594.
Zane Powell - April 9, 2019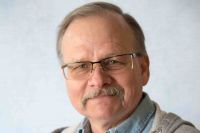 It is with great sadness that we report that Zane Powell, a generous woodworking teacher and mentor known to many of us, passed away at his home on Tuesday, April 9, 2019.
Zane was born June 21, 1958 in Beech Grove, IN. He was a professional woodworker for over 30 years. In 1987, Zane supervised the residential cabinetry division at Classic Woodworking, specializing in designing and building complicated case work.
In 1992, Zane started his own company that specializes in fine furniture. He was the lead assistant at Marc Adams School of Woodworking when it started in 1992. His work has been featured on the front cover of Builder + Architect magazine and in Indianapolis Monthly and Better Homes and Gardens' Wood magazine. Beyond his love of woodworking, he also enjoyed fishing and camping, but more than anything else, he enjoyed spending time with his family.
Richard A. "Dick" Kammerer - March 14, 2018
Dick Kammerer, active supporter of SAPFM and frequent attendee at Ohio River Valley chapter meetings, passed away March 14, 2018, at age 81. He was the husband of 56 years to Dorothy "Dottie" Kammerer, who sometimes traveled with Dick to SAPFM events. Dick was a retired Mechanical Engineer with Wright Patterson Air Force Base. He loved being a woodworker, gardener and wine maker. Dick was a prolific craftsman and supported both the Western Ohio Woodworkers Club and SAPFM. His period pieces were always spectacular, and his meeting presentations entertaining and informative. Dick will be missed by all of his friends in SAPFM.
Derek Swarbrick - October 11, 2017
Derek was a long time member of SAPFM, a two term member of the Board of Directors and a regular attendee of both the Williamsburg conference and the Midyear. He was a willing worker on the Board and was especially helpful in developing SAPFM's relationship with Winterthur. Derek was active at Winterthur and used his close relationship with its leadership to help SAPFM persuade them of the value of our organization and the benefits to both of closer cooperation. His work was important in creating the special program at Winterthur earlier this year.
Derek was an exceptional craftsman in his own right, a carver who focused on high style rococo pieces. He had a marvelous collection of period tools, especially carving tools and planes. He was active up to the point when his illness made working in the shop impossible and completed a tall clock last year.
Those who knew Derek well valued his wisdom, experience and especially his dry, British wit. Derek passed on 11 October, 2017. He will be missed.
Dave Gooding - June 26, 2017
Dave Gooding, Regional Chapter Coordination of the SAPFM Rock River Chapter, died the morning of June 26th after a battle with cancer. Dave was a tireless promoter of SAFM and the Rock River Chapter.
He was very skilled and productive woodworker, and made almost all the furniture in the rural Garden Prairie, IL, home he shared with his wife, Suzanne. He was extremely generous with his skills and knowledge, and will be especially missed by his friends in the Rock River Valley Chapter.
Nancy Lee Cogger - May 28, 2017
Nancy passed away on May 28th. She raised four children and ran her own business,
Londonderry Brasses
, on her 10-acre farm in Chester County, PA.
Memories and condolences may be shared
here
.
"She was a part of the 18th century furniture community, and an old friend."
Mike Siemsen, Minnesota Chapter
Homer Leon Tew Jr. - December 8, 2016
We regret to inform you of the death of Homer Leon Tew Jr.
Leon and his wife, Theresa, were identified as two of the victims of the 53 car pileup on I-96 near the Livingston-Ingham MI county line this past week.
Leon was an active member of the Great Lakes Chapter and was working with Ed Stuckey to organize the Chapter's annual Detroit Institute of Arts event.
Please keep his family in your thoughts. Funeral information is listed for those who wish to pay their respects.
John McAlister - May 20, 2016
SAPFM has lost a great friend in John McAlister. John passed away this morning. The details of the arrangements are not finalized, but the family wanted us to know and to pass the word.
John was our second Cartouche Award Recipient in 2001 and a long time supporter and friend to many of us in SAPFM. He was a gentleman and loved SAPFM. He came to me in 2013 and expressed an interest in helping establish a educational fund. His family foundation provided our initial funds for our educational fund, which was later named in honor of John.
He spoke to me often about the Telfair Exhibit which was held in Savannah, Georgia, in 2006. He asked several times would SAPFM ever produce an exhibit book similar to what was done for the Connecticut Historical Society joint display with SAPFM in 2012.
With the help of Mark Arnold and Steve Lash, I recently was able to produce a photo book based on the article written by Mark Arnold for the SAPFM American Period Furniture Journal in 2006. When I sent it to John, he was very appreciative. His daughter told me he kept it by his chair and admired it often. I know for a fact he bragged about the book to some of his other SAPFM friends every chance he could.
Just a few weeks ago he asked me to order additional copies that he could give to his children. That was the last time I spoke to John. Even though he was clearly weak, he seemed to be in good spirits.
I am grateful to have known John. I am a better person for knowing him and will miss him and his enthusiasm for furniture making, SAPFM, and life.
A more comprehensive tribute will be written about John at a later time. Details of the funeral arrangements are tentatively planned for next Friday morning, May 27.
Ken Johnson
SAPFM Vice President
Dilek Barlas - December 29, 2014
Dilek Barlas died Christmas Eve as a result of a heart attack. He was 65.
Dilek spent his work-days as an engineer and semiconductor entrepreneur, but his passion off-hours was woodworking. He did a program at North Bennett St. School, and took multiple courses with Phil Lowe, Al Breed and Mary May. He was particularly interested in carving.
His home was full of beautiful, hand-made items including a Queen-Anne dining set with chairs, period sideboards, a reproduction Townsend document chest, and many other items.
New England Chapter members will remember him as someone who was always friendly and always willing to share his ample woodworking expertise.
He is survived by his son, Nuri, who teaches and coaches in Bedford, MA. His mother, Melahat, and sister, Mine, and her family in Istanbul, Turkey.
Jamie Bacon - November 18,2014
On Nov. 18 2014, Chesapeake Chapter member Jamie Bacon passed away. He had been battling cancer for some time.
Please take the time to look at his blog, Plane Shavings, and his Twitter posts-- @Plane_Shavings.
Jay Gaynor - July 31,2014
Jay Gaynor, Director of Historic Trades at Colonial Williamsburg since 2001, died suddenly on July 31, 2014.
In 1999, it was Jay who encouraged Steve Lash and Mickey Callahan to pursue the creation of SAPFM. The "Working Wood" symposium will never be the same now that he is gone.
~ SAPFM Executive Council
Norman J. Landry, Jr. - August 20, 2011
SAPFM lost a devoted member August 20 with the passing of Norman J. Landry, Jr. of Houston, Texas.
Norman served on the SAPFM Executive Committee until he fell ill in 2009. His time on the Executive Committeewas marked by tremendous energy and enthusiasm. He brought his strong organizational skills to bear on developing the regional chapter formation process. Several current chapters are the result of his seeking out members in other parts of the country and convincing them to begin regional chapters.
Norman was also instrumental in founding the Lone Star Chapter, where he fostered closer ties between local members and the museum community, particularly at Bayou Bend.
Formerly employed in the publishing industry, Norman helped to ensure that SAPFM's printed materials budget was spent wisely.
Norman was unfailingly upbeat. He had many more ideas for the growth and development of SAPFM that he wanted to work on that were interrupted by his illness.
He was a fine woodworker and an even finer friend. Our sympathies are with his family. He will be missed.
~Bob Mustain
Forum praise for Norman Landry
Art Pentz - July 01,2011
Sorry to be the bearer of bad news but I just got word that Art Pentz died.
Art had been fighting cancer for a while.

I found out about SAPFM from Art and learned a LOT from him. He was mentor and great friend that will be greatly missed. ~Martin S.
Eugene E. Landon – June 1, 2011
SAPFM has lost a founding member, an ardent supporter, and a good friend. Eugene"Gene" E. Landon passed away June 1st, just weeks after suffering a debilitating heart attack at his Montoursville, PA home.
Gene was a prolific and conscientious furniture maker. As a great proponent of learning through observation,he studied original antiques atevery opportunity. The classes and workshops that he offered through Olde Mill Cabinet Shoppe in York, PA were always well-attended and drew students from across the country. Gene will be remembered as an author, as a mentor to many, and as a perennial Colonial furniture devoté.
Gene's contributions to the craft of traditional cabinetmaking can be seen in many areas. The carved cartouche from one of Gene's Philadelpia tall case clocks inspired SAPFM's Cartouche Award and provided the model from which the bronze statuettes are cast.
Gene himself was honored with a Cartouche Award in 2003 for his lifetime of achievements in the field of period furniture making.
While Gene has written many articles for a variety of publications, it is perhaps an article written about Gene (and a handful of other period furniture makers) over 30 years ago that many of us cite as our introduction into this small but vibrant community.
Rick Mastelli's "In Search of Period Furniture Makers" appeared in the July 1980 issue of Fine Woodworking, helping to establish Gene as one of the fathers of the modern reproductionist movement.
Gene's recent work included some high-profile commissions using the lumber of the last surviving Liberty Tree, an opportunity of which he was very proud. He had recently chronicled some of these projects in "Reviving the Last Liberty Tree" which appeared in American Period Furniture 2010.
SAPFM expresses its deepest condolences to Gene's family. He is survived by his wife Jane and his son Benjamin.
Gene has given much to our organization and to the craft of period furniture making, a gift for which we will always be grateful.
Dr. James (Gerry) Shoemaker - March 31, 2010
The Lone Star Chapter mourns the loss of one of its' founding members, Dr. James Gerard (Gerry) Shoemaker. Gerry passed away very suddening on March 31, 2010 at the age of 59. His wit and humor as well as his very active participation in all chapter activities will be missed.

The chapter took up a collection and sent flowers to the funeral. Several chapter members attended the services held on April 7, 2010.

Our thoughts and prayers are with his family.